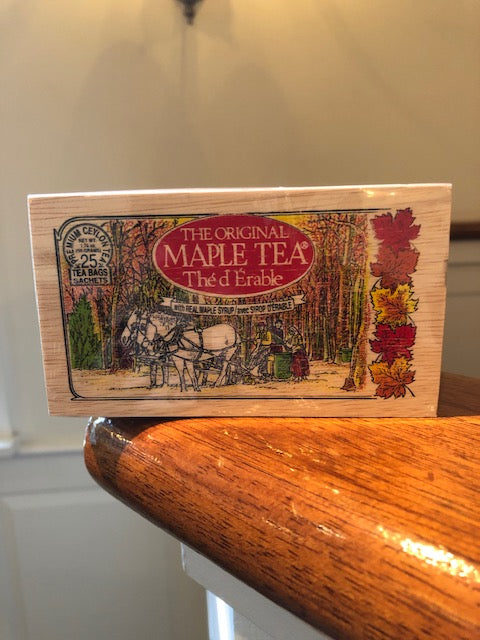 Maple Tea
Regular price $10.99 Sale
The mighty Maple Tree provides us with a most unique syrup- coveted by many as the finest flavor in the world.  Early settlers to our shores were shown by the Indians how to make maple syrup and to this day, the process remains virtually unchanged.
This "Original Maple Tea" captures the spirit and fine flavor of the Maple Tree.
This tea, part of the tea collection from the Metropolitan Tea Company is a premium Ceylon tea with real maple syrup and can be brewed hot or cold!
Each box contains 25 tea bags.
Try the other Metropolitan Teas: Blueberry, Cranberry, Snowman Tea (with orange spice) and our Holiday Winter Spiced Tea.